This is the second installment of a four-part blog series on Zurich's North American Government & Industry Affairs 2017 Key Priorities. Laura Favinger, SVP Zurich North American Government & Industry Affairs, outlines our four key priorities in this video.
Zurich's RCIS is a leading provider of federal crop insurance, a risk management tool for farmers and ranchers that is authorized by Congress and regulated by USDA.
Because the federal government has the power and the ability to change crop insurance in a positive or negative way, Zurich's Government and Industry Affairs (GAIA) team closely monitors federal processes that could impact crop insurance, including the annual budget process, the annual appropriations process, the multi-year comprehensive Farm Bill, and any other legislative vehicle seeking funding offsets. In this new Administration, we are also monitoring the political roles impactful to production agriculture and crop insurance.
Importance of Crop Insurance
Prior to legislation enacted in 2000, crop insurance protected 181 million acres in the United States. In 2016, crop insurance protected nearly 290 million acres nationwide.* By the numbers, it is clear to see that crop insurance has become a critical risk management tool for farmers and ranchers. We want to ensure that it remains affordable and effective for farmers and ranchers of all sizes, crops, and regions and viable for private sector providers to deliver.
*USDA Risk Management Agency Summary of Business Reports
Support for Crop Insurance
The Farm Bill reauthorization is currently underway and congressional agricultural leaders aim to finalize the bill prior to expiration September 30, 2018. In listening sessions and congressional hearings held by House and Senate Agriculture Committees and by USDA, farmers and ranchers have consistently voiced their support for protecting crop insurance. In the past, we have worked against amendments proposing restrictions to risk management protection for farmers and ranchers and amendments proposing to reduce viability of private sector providers. We can reasonably expect to be engaged in similar efforts as reauthorization unfolds and will continue to work directly with Congress, USDA, agricultural stakeholders, our agents, and trade associations to position crop insurance favorably.
This Blog was written by: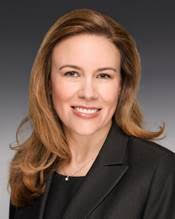 Christy Seyfert
Assistant Vice President, Federal Affairs
Zurich North America Government & Industry Affairs
Christy was raised in a farm family and knows first-hand the investments that agricultural producers make and the risks they take to produce food, fiber, feed, and fuel for a growing world population.
If you have questions or comments, Christy can be reached at christy.seyfert@rcis.com or https://www.linkedin.com/in/christyseyfert