Zurich North America recently hosted policymakers, industry experts, and other stakeholders on Capitol Hill for a discussion on the value of innovative educational options like apprenticeships.
The Gallatin Forum event with the American Swiss Foundation, hosted by Congressman Donald Norcross (D-NJ-01), featured one of Zurich's very own Construction Property Underwriter apprentices Justin Williams, our Head of HR Business Partners Al Crook, Dean of William Rainey Harper College Dr. Rebecca Lake, and U.S. Department of Labor Senior Policy Advisor Charles Drummond. The forum was moderated by Group Head of Public Affairs and Sustainability Francis Bouchard. Other notable attendees included Rep. Susan Davis (D-CA-53) and President and Chairman of the Ex-Im Bank Kimberly Reed.
Rep. Norcross kicked off the conversation by explaining how his former position as an electrician apprentice paved the path for him to eventually be elected to Congress. He discussed how apprenticeship programs can provide successful career options for those with varying interests. "It's not one size fits all," Norcross explained.
Justin Williams, the Zurich NA construction property underwriter apprentice, said, "As I sat in the interview, I realized that I had never heard of a program like this. Of course, I had heard of apprenticeship programs for individuals who worked in the trades, but not for individuals who worked in corporate." After that, Justin said, he knew this was the right opportunity.
Justin also highlighted the value of being able to take classes in a field he hadn't studied during undergrad, building a network of relationships and learning about different areas of Zurich outside of Claims and Underwriting. "After the first week, I could see that the apprenticeship program was designed for me to succeed," Justin said.
Zurich's head of HR Business Partners Al Crook described the process of designing the program. "We built it for scale. We knew it wasn't going to work if we just built it for Zurich in Chicago for our own talent. We knew it was something we had to share," Crook said. Since its been designed, Zurich has partnered with other organizations and has shared best practices across the industry and across Chicago, working towards the shared goal of building a strong workforce.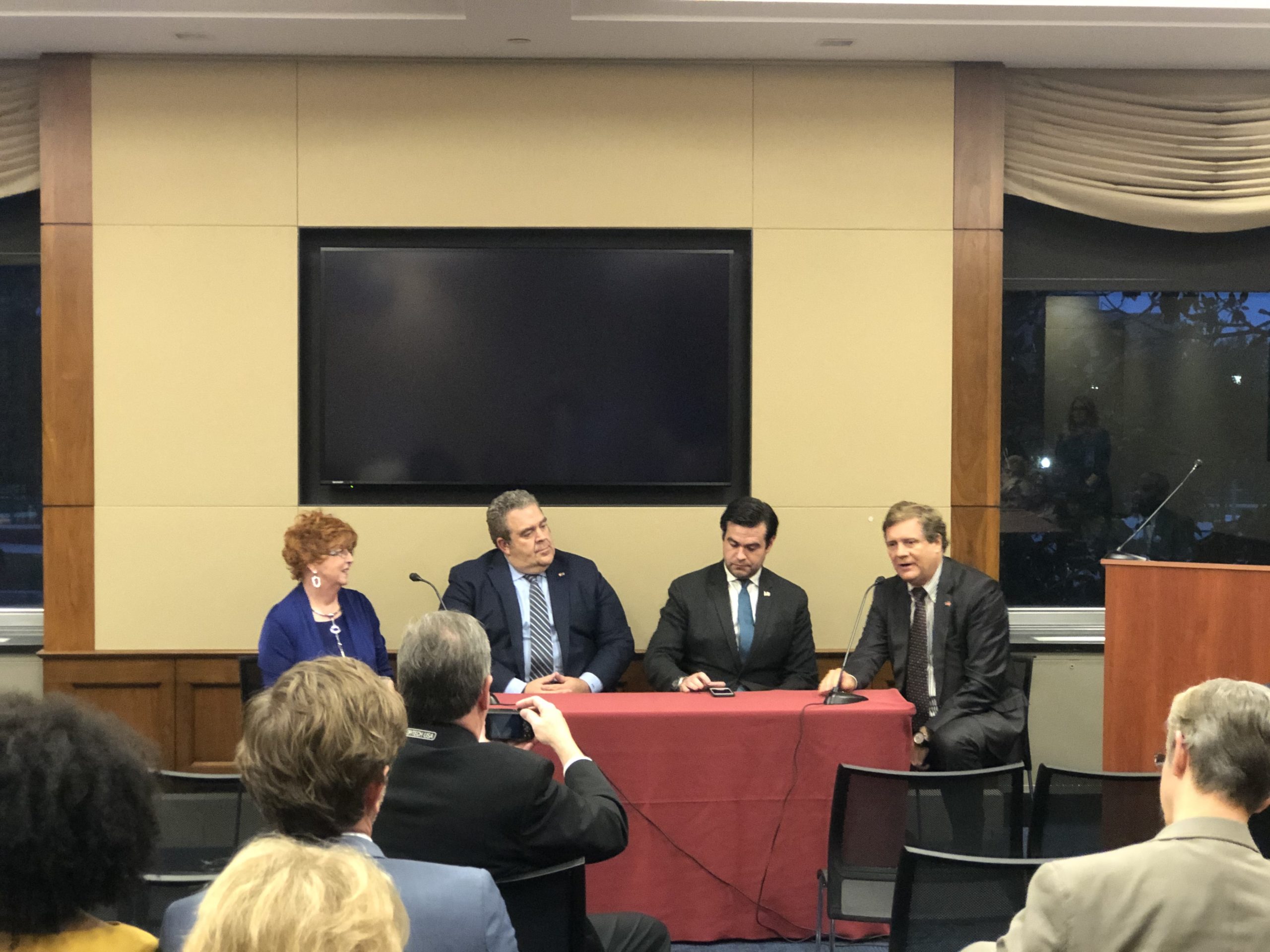 Finally, Dr. Rebecca Lake from William Rainey Harper College, who we worked with closely to develop the course curriculum for our apprenticeship program, shared her insights. In addition to general praise about the benefits of apprenticeship programs, she noted that apprenticeship programs, like Zurich's, are most effective when they are company-led.
Panel members agreed that members of Congress should support legislation that provides benefits, such as tax incentives, to companies that offer apprenticeship programs.
Apprenticeship programs can change the course of someone's career while creating a strong pipeline of workers for companies like ours around the country. Zurich is proud to be an industry leader in developing apprenticeship programs and is excited to continue to lead the way. To learn more about Zurich's apprenticeship program, please click here.
By: Gregg Sheiowitz
Assistant Vice President Federal Affairs, Zurich NA